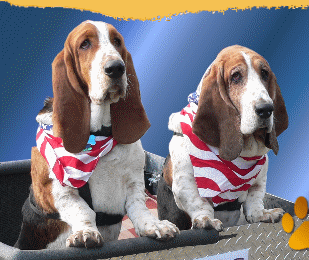 BASSET HOUND RESCUE ORGANIZATIONS

Arizona Basset Hound Rescue (ABHR)


Basset Buddies Rescue of Texas


Basset Rescue of Puget Sound


Carolina Basset Hound Rescue (CBHR)


Michigan Basset Rescue (100% Recycled Bassets)


Oregon Basset Hound Rescue
SHAMELESS PLUGS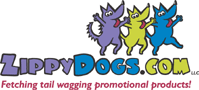 Our local home-grown (West Seattle) award-winning company Zippy Dogs can get you just about any product you can think of with your name or logo on it. Check 'em out.

Links
There is so much good information about basset hounds on the Internet, I'm not going to try to reproduce it on this website. Instead, I will include some useful links and send you off on your way!
The Daily Drool (for bassets and their people)
Basset Hound Club of America
Basset Hound Rescue (Dedicated To The Placement of Needy Purebred Basset Hounds. This website serves as a national registry of Basset Rescue Groups in North America. Adoption services are performed through your local group.)
American Kennel Club - Basset Hound (breed information)
Dog Breed Information Center - Basset Hound
More links:
LOCAL - (West Seattle and the Seattle vicinity)
www.seattlepetcare.com - our good friends at Lady Di Pet Chaperone have been taking great care of our animals when we're out of town for many years - we highly recommend them!
www.lienanimal.com - our friends at Lien Animal Clinic in West Seattle have proven themselves beyond doubt to be the best vets on the entire planet - also highly recommended if you're in the West Seattle area.
WASHINGTON STATE
www.slowlowriderbassethounds.com/home.html - our very own Charlee came from breeder Carolyn at Slow Low Rider Basset Hounds in Ridgefield, Washington (near Vancouver, and closer to Portland, OR than Seattle). Of course there is nothing SLOW about our Charlee Basset. She thinks she's a greyhound.
USA
Arizona Basset Hound Rescue (ABHR)
Basset Buddies Rescue of Texas
Carolina Basset Hound Rescue (CBHR)
Michigan Basset Rescue (100% Recycled Bassets)
OUTSIDE THE USA
www.southeastbasset.org.uk - Our friends Tony and Frankie are members of the Southeast branch of the Basset Hound Club in England. Tony is the editor of their magazine LowDown. Go visit them!
Visit singer-songwriter Bronwyn Edwards Cryer's music page